Schedule at a Glance 2023
The MICC Annual Market welcomes you to four action-packed professional days embedded in TOHU's MONTRÉAL COMPLÈTEMENT CIRQUE FESTIVAL! Meet, discover, and exchange with fellow programmers, producers, artists, companies, and other contemporary circus professionals from around the world, participating in stimulating professional and artistic events, meetings, workshops, panel discussions, pitch sessions, and more.
To see the full schedule of the MICC click the image below.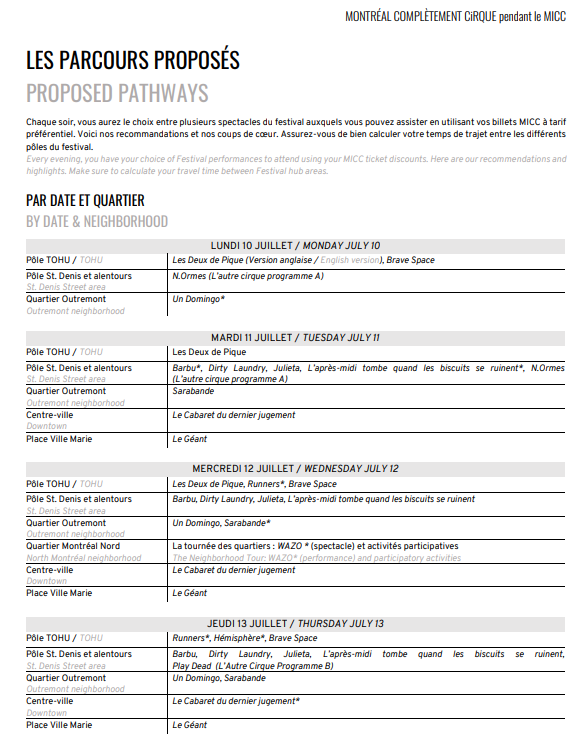 Festival Montréal Complètement Cirque
To see a full schedule for the Festival Montréal Complètement Cirque click the button below